Silverstone Grand Prix 2016
As with most typical geeks sport usually isn't one of my main interests. One of the few sports I do enjoy is Formula One however with its well designed and engineered cars, abundance of technology in the cars and behind the scenes and the general noise and spectacle of the sport.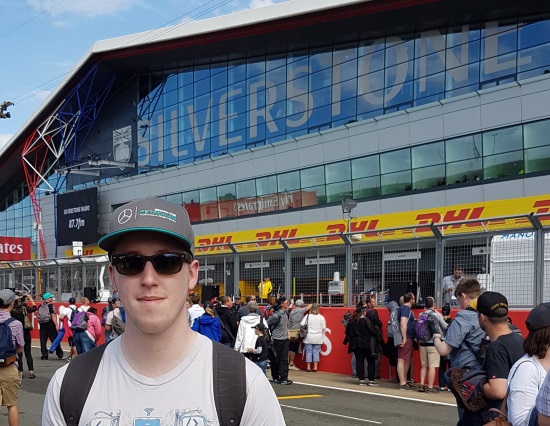 After watching it on television for many years now I thought it was high time that I actually went along to a race to see it in person so this summer myself and my girlfriend went along to the British grand prix in Silverstone for 6 days to enjoy the camping and racing.
While I like cars and watching them being driven around a racetrack I, unfortunately, don't have a driving license let alone a car. This meant getting to Silverstone from London was a combination of walking, London Underground, regular trains and catching a lift in a car. All these modes of transport meant we had to pack fairly light so instead of bringing our own tent we decided to splash out on "glamping". Hotel Bell Tent provide glamping options at Silverstone and we chose a standard package getting us a pre-pitched tent with airbed and bedding as well as breakfast every morning, decent showers and toilets and a glass of Prosecco when we arrived.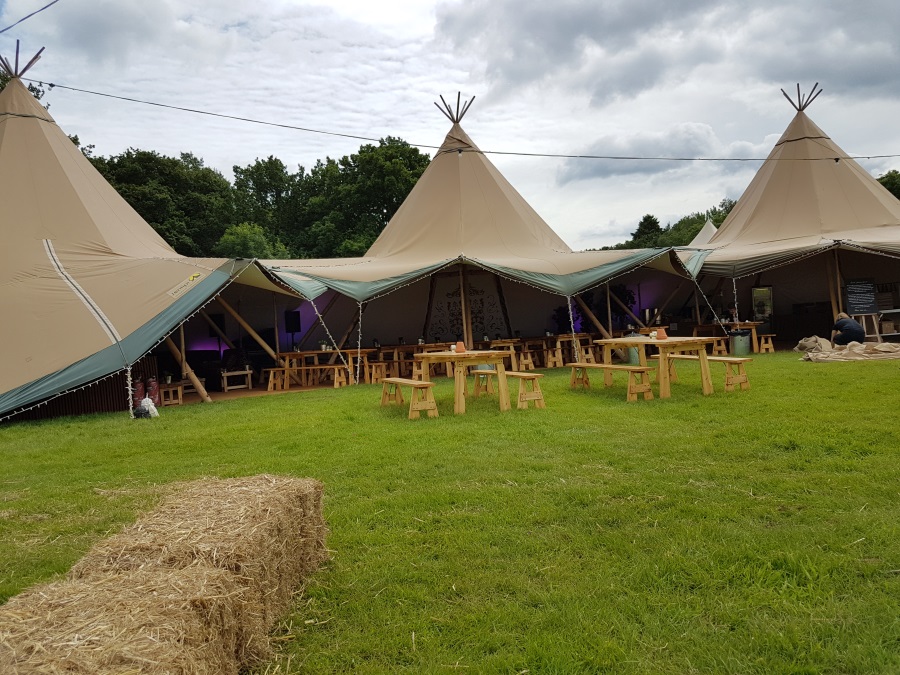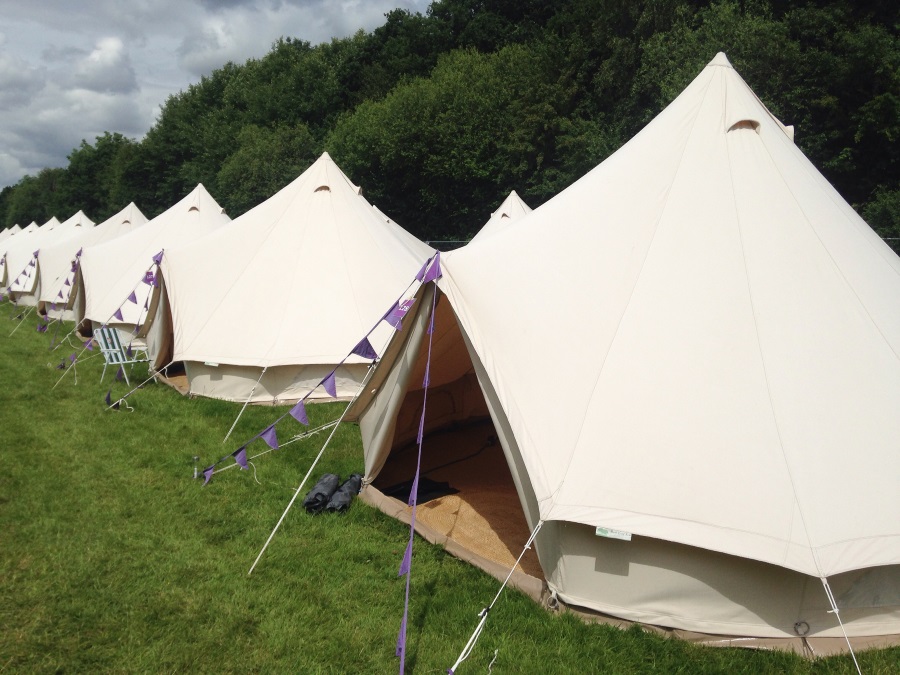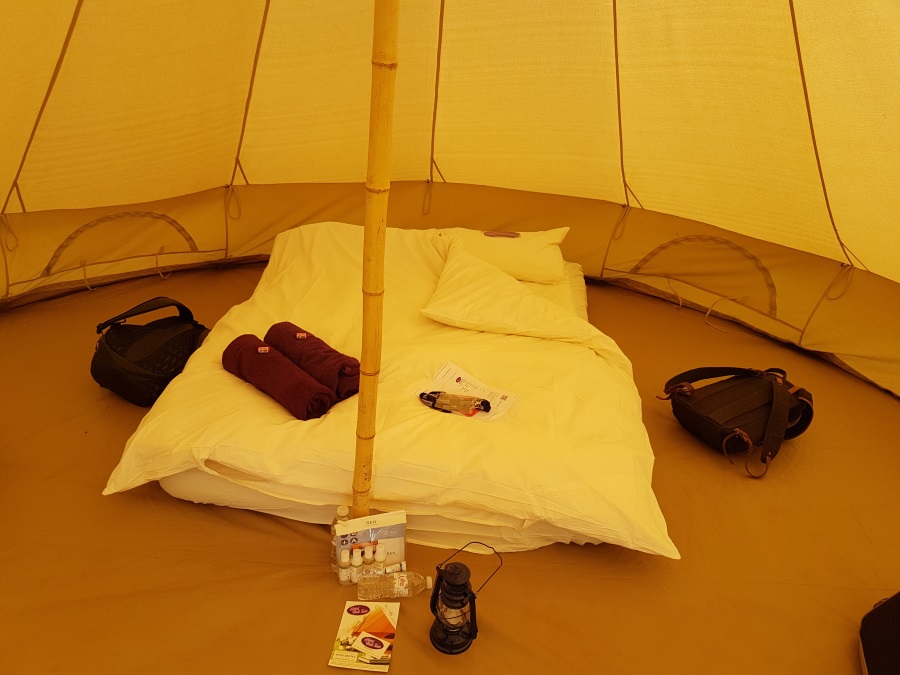 The tents were obviously nice enough that Craig Slater, a Sky Sports News HQ reporter, was staying there as well and occasionally doing some pieces to camera around the camp fire and the bar.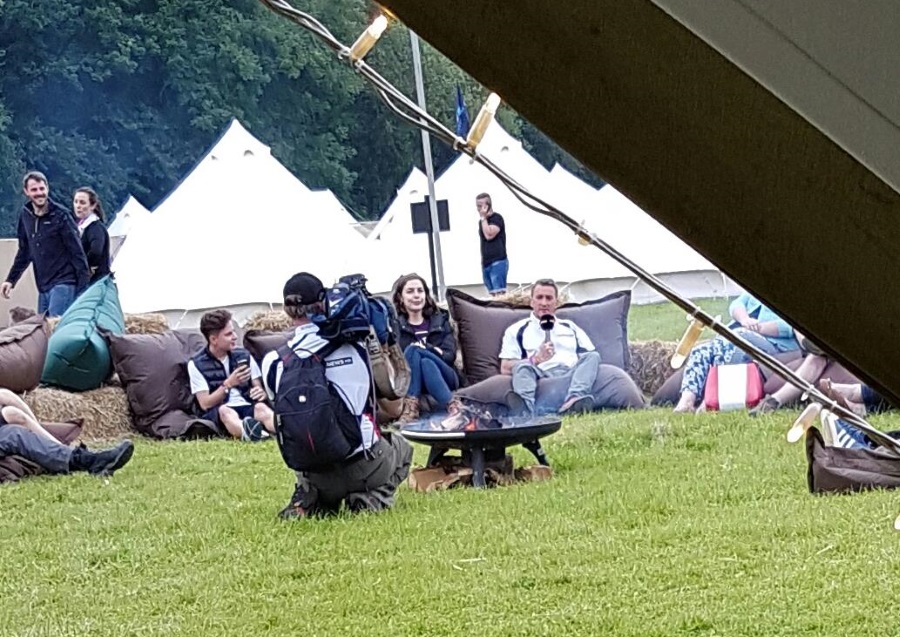 While we packed light we did come up with a shortlist of essentials to take with us:
Camping stove, cutlery, lighter and some basic food to eat cheaply for a couple of nights
Headlamps and torches
Wellies and flip flops, for all weather
Insulated mugs and water bottles
Sun cream
Camping chairs
Binoculars
Towels and toiletries
Bin bags for rubbish as well as for keeping things dry
Backup phone charger
Hand sanitiser
first aid kit (plasters, anti-septic cream etc.)
While there we also came up with a list of things we WISH we'd taken and will make sure to pack next year:
Foil and cling film
Oil for cooking
Tent identifier, it's hard to pick your tent out from the rows of identical Hotel Bell tents
Pegs for affixing towels to things while they dry off
Squash to mix with water when filling up a water bottle for the day
Ticket-sized lanyard holders, lots of other people had them and it seemed a better way to store tickets than in my backpack
We had tickets to watch the race from Abbey Corner on race day but for the free practice sessions and qualifying you could sit anywhere around the circuit that you could find a seat.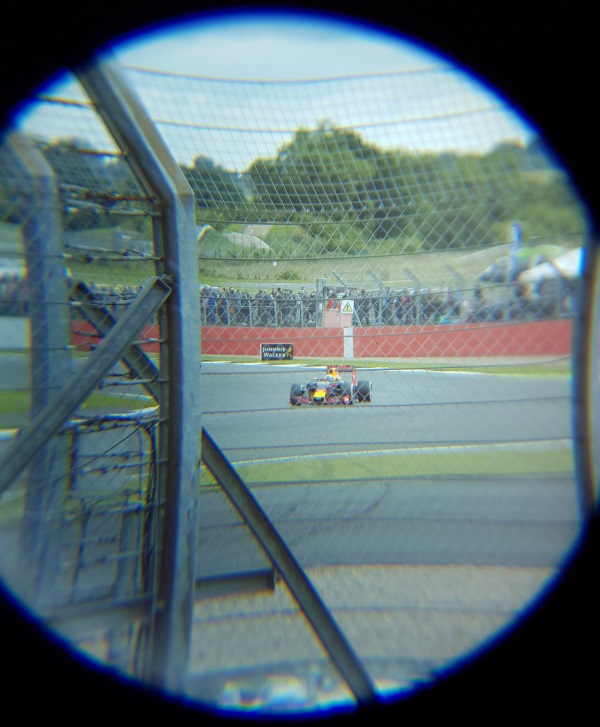 For the first free practice session we sat at Stowe corner, mostly because it was close to the entrance gate we came through. We had a nice view down the Hangar Straight which was good to see the cars for a decent amount of time, but the corner wasn't the most exciting. In the photo above I was attempting to get a better photo of the cars through the binoculars I had, which kind of worked.
Free practice 2 we sat near our race day seats in Abbey to see how they were, thankfully they were pretty good. Plenty of views down the pit straight, the start/finish line and up through a few corners past Abbey itself.
The final free practice session and qualifying we sat at Club corner where you get a view of the cars coming from Stowe, through Vale, potentially going towards the pit lane or around Club and then off down towards the grid. These seats were pretty good providing plenty of interesting action and qualifying was great to watch with a view of the final few corners and the finish line.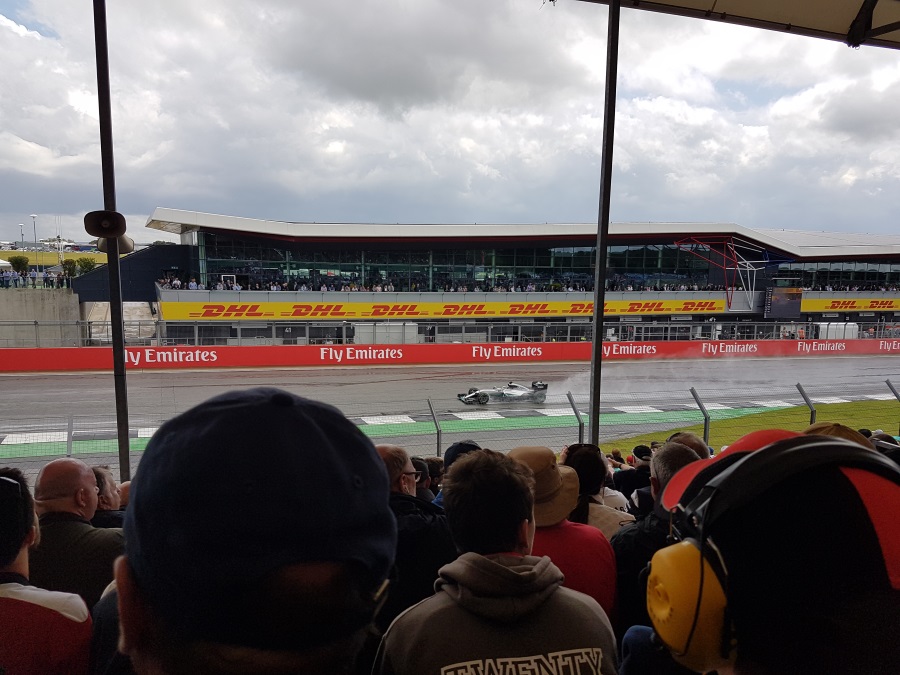 The actual race back at Abbey corner turned out to be a fantastic spot. Towards the end of the last support race the rain started and while the Formula One race started under a safety car making it terribly boring, when the race did get properly underway Abbey corner stayed wetter than other places on track.
This caught out many drivers making for multiple spins, missed corners and trips through the gravel for everyone from new drivers like Wehrlein to old world champs like Alonso.
After the race the public are allowed onto the track to watch the podium presentations, look through the pit wall fence at the pits and walk around the track. I initially planned to walk around the track but by the time we had gone from the start to Village corner we were already looking for an exit to have a rest.
Something else to note is how much walking we did while there. Getting to/from the track and navigating our way around it took a lot longer than I thought it would. Getting from the tent, near Stowe corner, to our seats at Abbey was around a half hour walk. I live a fairly sedentary life in London with decent public transport and a job sat at a desk so I normally set the pedometer on my phone to have a target of 5k steps per day which I usually get close to or around. In the 6 days I was there (including travelling to/from) I walked a total of 86035 steps, roughly the same amount as I ordinarily do in half a month or on average 3 times my daily target every day. On one single day I walked 22,578 steps!