The Konstruktor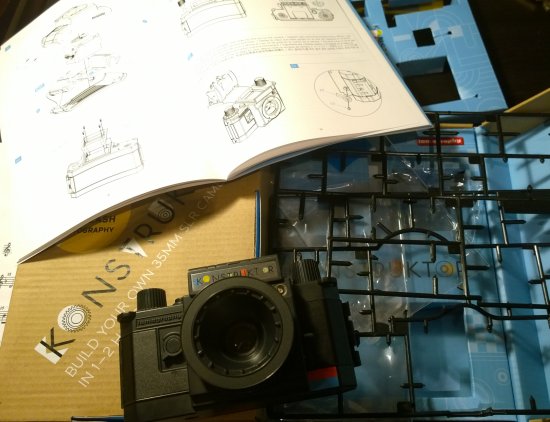 This past Christmas (2015) I was given a Konstruktor camera. The Konstruktor is a Do-It-Yourself kit of a fully-functional 35mm SLR camera which comes in a fairly flat box with all parts, except the mirror assembly, requiring assembly.
The Konstruktor kit was created and sold by Lomography, an organisation dedicated to experimental and creative photography, with a fairly heavy focus on analog photography.
Building the camera was quite fun and only took an hour or so, with some minor confusion around the gearing system for winding film but no real problems. The kit was assembled with Phillips screws rather than glue and it came with a small screwdriver which was good. I used some flash-cutters and a stanley knife to remove the parts from the sprues and trim any excess.
It's been many years since I last bought 35mm film and took photos with it, so using this camera hits some nostalgia-buttons even for someone fairly young like myself. Being so used to digital photography I had forgotten the intrigue of taking photos and having no idea how they would turn out for days or weeks until they were developed.
Unfortunately I had also forgotten the types of film to choose from, their cost to purchase and the associated cost of development! These days you can change ISO digitally any time you like which, after using the Konstruktor, is definitely something I'll appreciate more in the future
The first roll of film, some Fujifilm 400 ISO, I wasted as I had no real exposure control so all but one photo ended up very muddy and dark (which I found out after paying for them to be developed and printed). I reloaded the camera with a second roll however and went on a walk from my flat to the river Thames, which is about 20 minutes walk following an old canal from Canada Water.
I played about with the focus and a couple of failed exposure tests and then had the second roll developed and digitised too. Below are a few photos from that walk taken with the camera.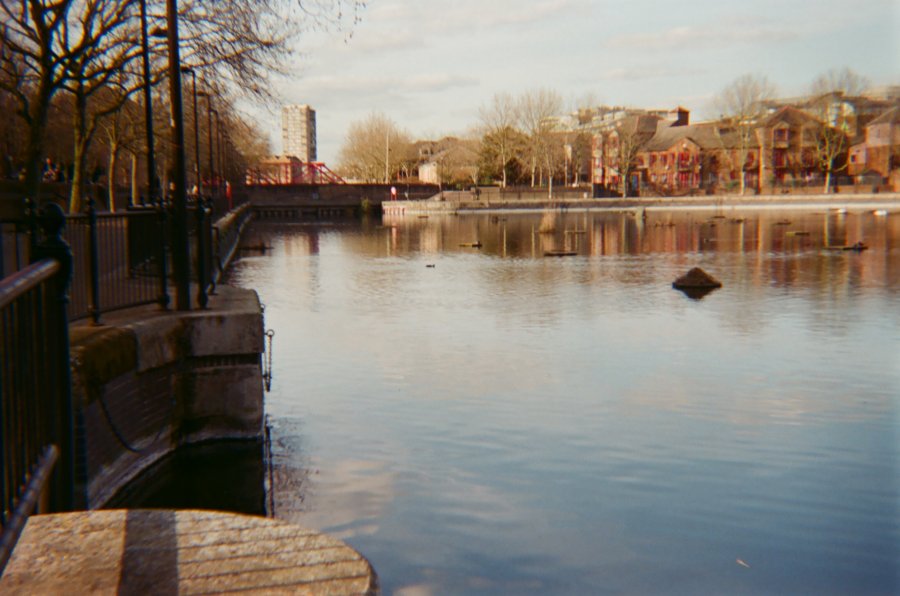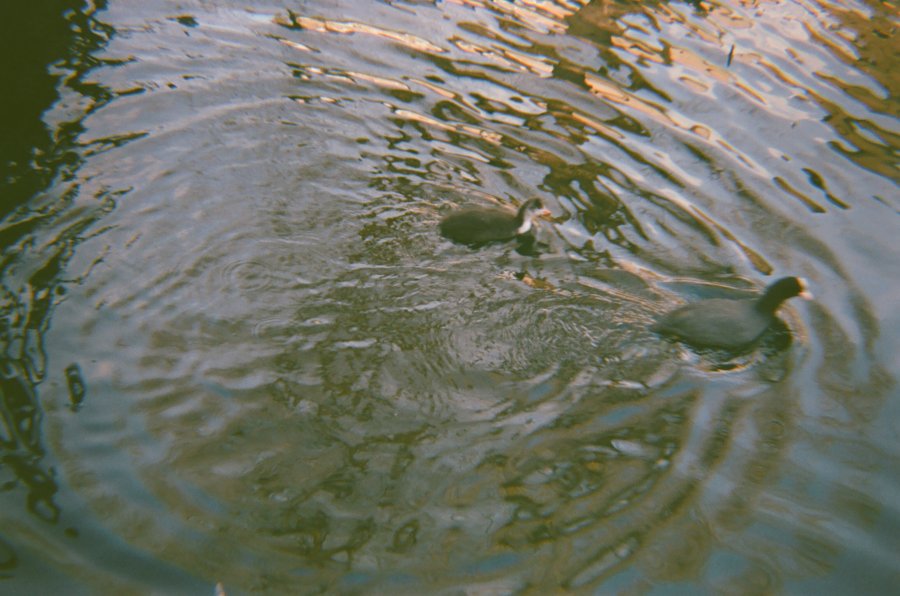 Some shots of the Thames when we got there. You can see some chromatic aberration from the plastic lens on the Konstruktor on the lamppost but otherwise it's not too bad for a kit-camera.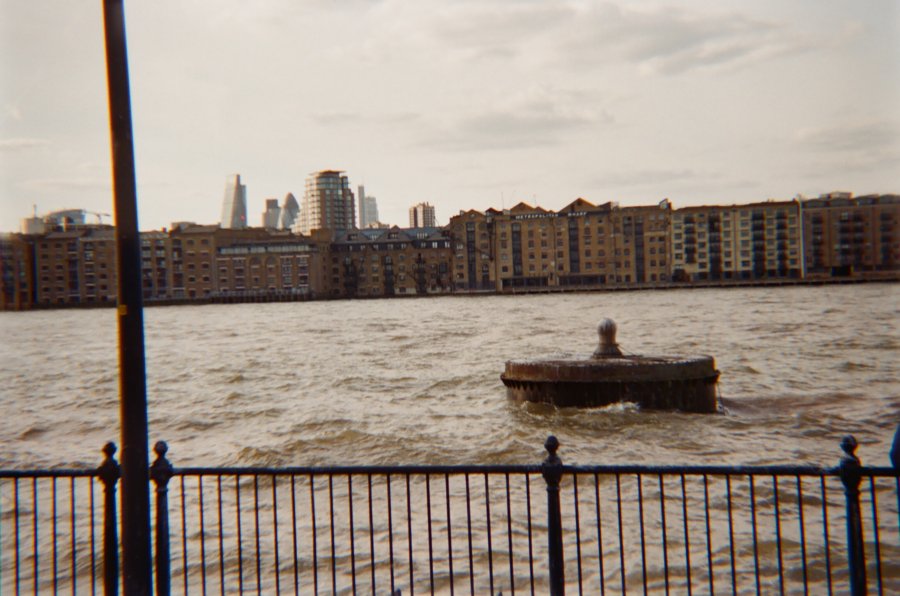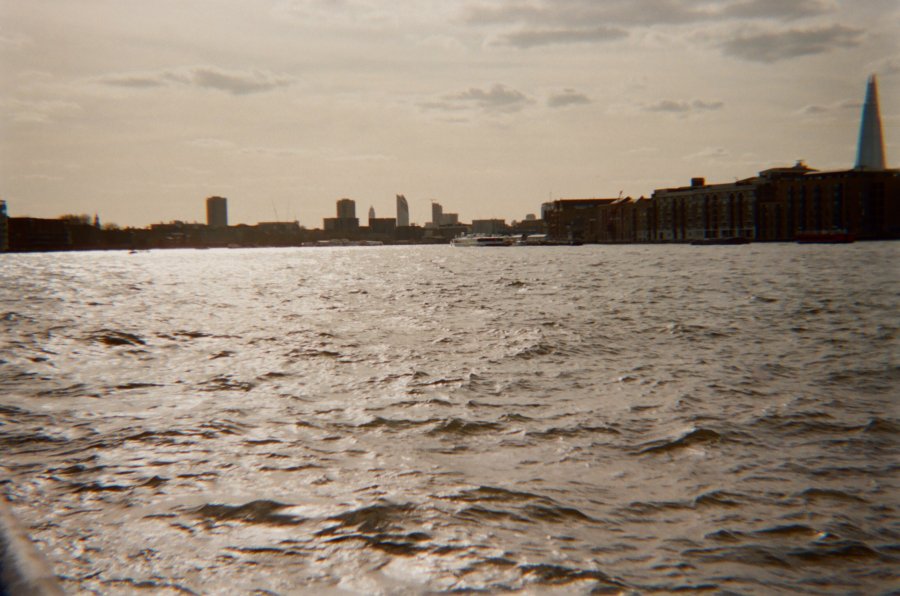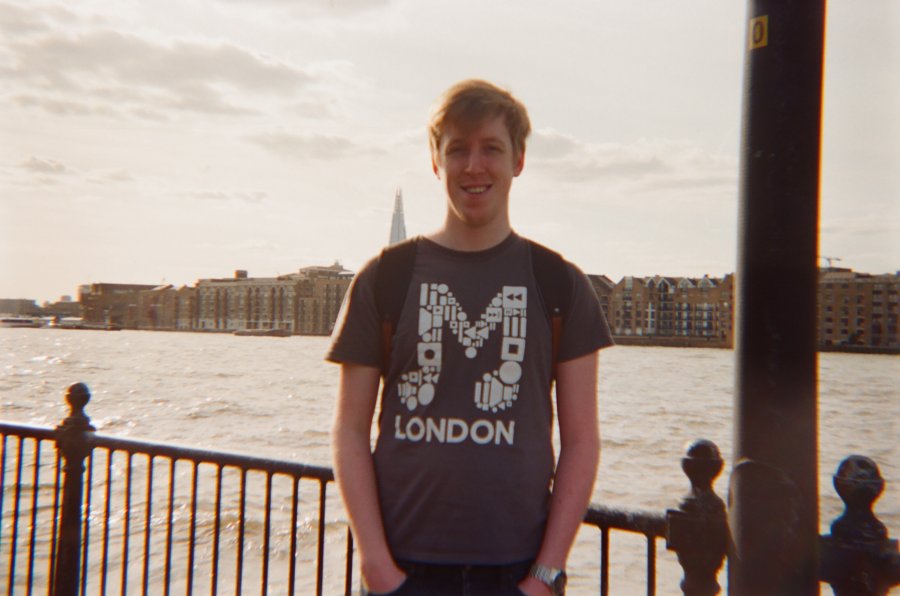 In the future I plan on 3d printing some extra parts for the camera, from a lens cap to full new home-made lenses.
The main complaint I have about it is the top-down viewfinder for lining up photos. Typically cameras have a "pentaprism" on the top to get the side-on viewfinder. Hopefully I can find a similarly sized one to salvage and repurpose on ebay and then design an attachment for it later too.